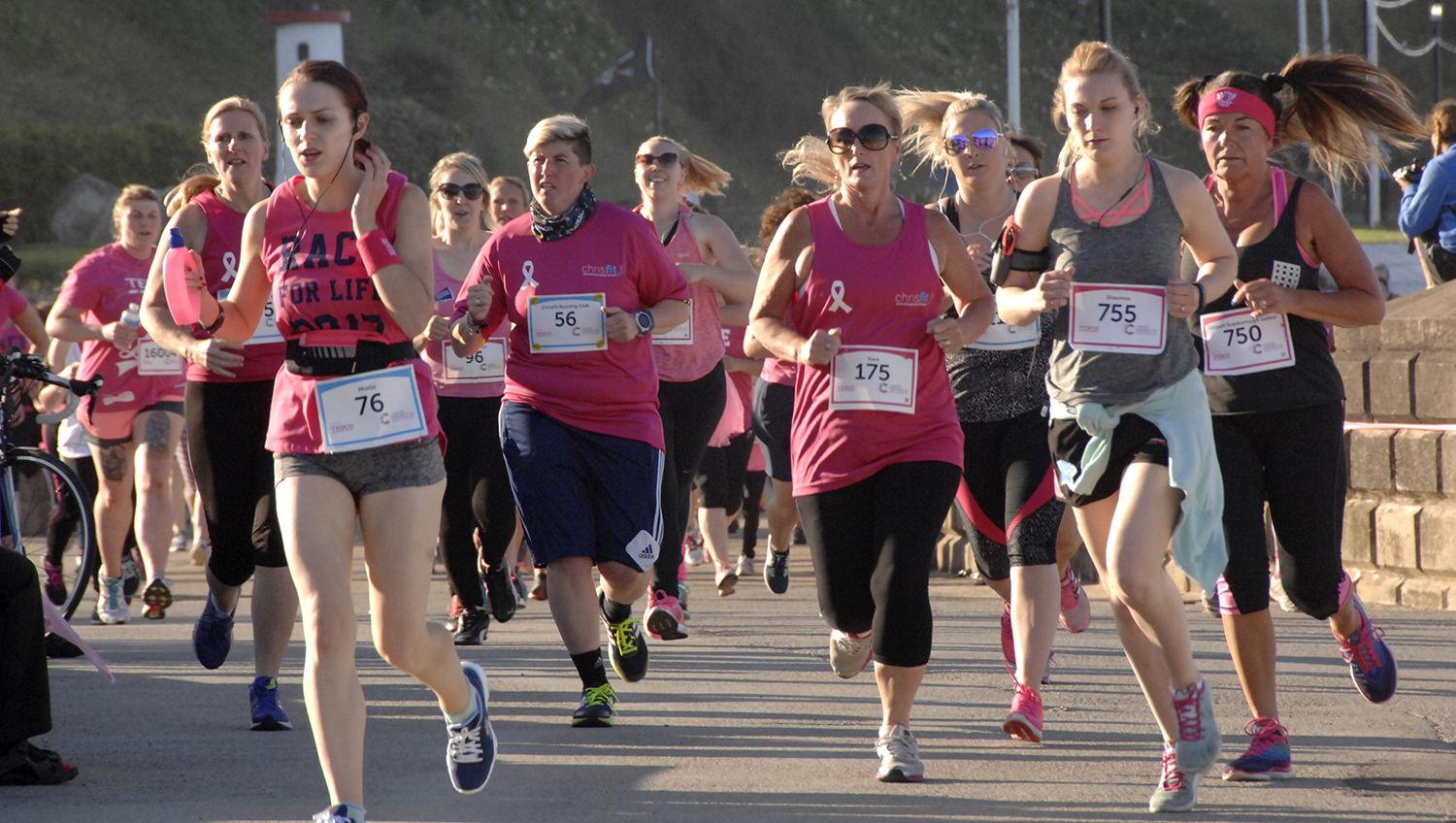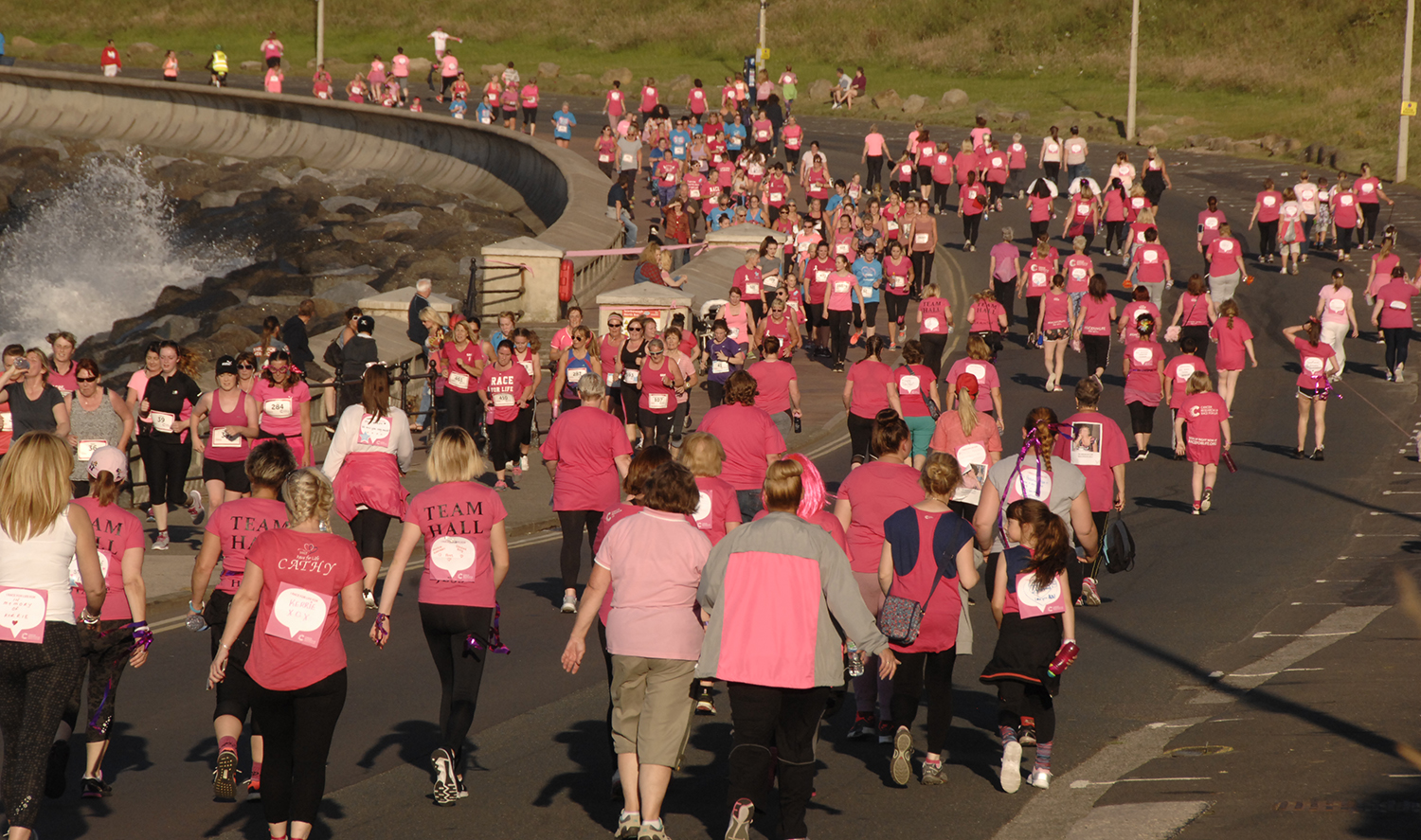 Words & Photos by Dave Barry
A pink river flowed along Scarborough seafront when about 1,200 women took part in the annual Race for Life.
In bright sunshine, the women, girls, boys and a few dogs ran, jogged or walked either 10km or 5km, depending on how fit and energetic they felt.
Nearly everyone wore something pink. Some sported tutus and fancy dress; two young women dressed as pink flamingos. Many were listening to music on ear-phones.
It was probably warmer than most would have liked, and many entrants clutched drinks bottles.
Their tops were emblazoned with slogans such as Just do it, We fight for those that fought, Cancer we're coming to get you - and Barrowcliff School.
It was just after high tide, with waves occasionally crashing onto the pavement.
At least one man infiltrated the women-only event, which went from the Sea Life Centre carpark to halfway round the Marine Drive and back.
The only other man spotted among the hordes was a guide for a blind or partly-sighted entrant, who hooked her left arm through his right arm.
Laura Daniel came first in the 10k race, with a time of 44 minutes, and Cara Shardlow was first back in the 5k race, with a time of 22 minutes.
The entry fees were £15 for adults and £10 of children.
Race for Life is a series of women-only fundraising events organised by Cancer Research UK. They involve running, jogging or walking and raising sponsorship. The money raised funds research into all 200 types of cancer.