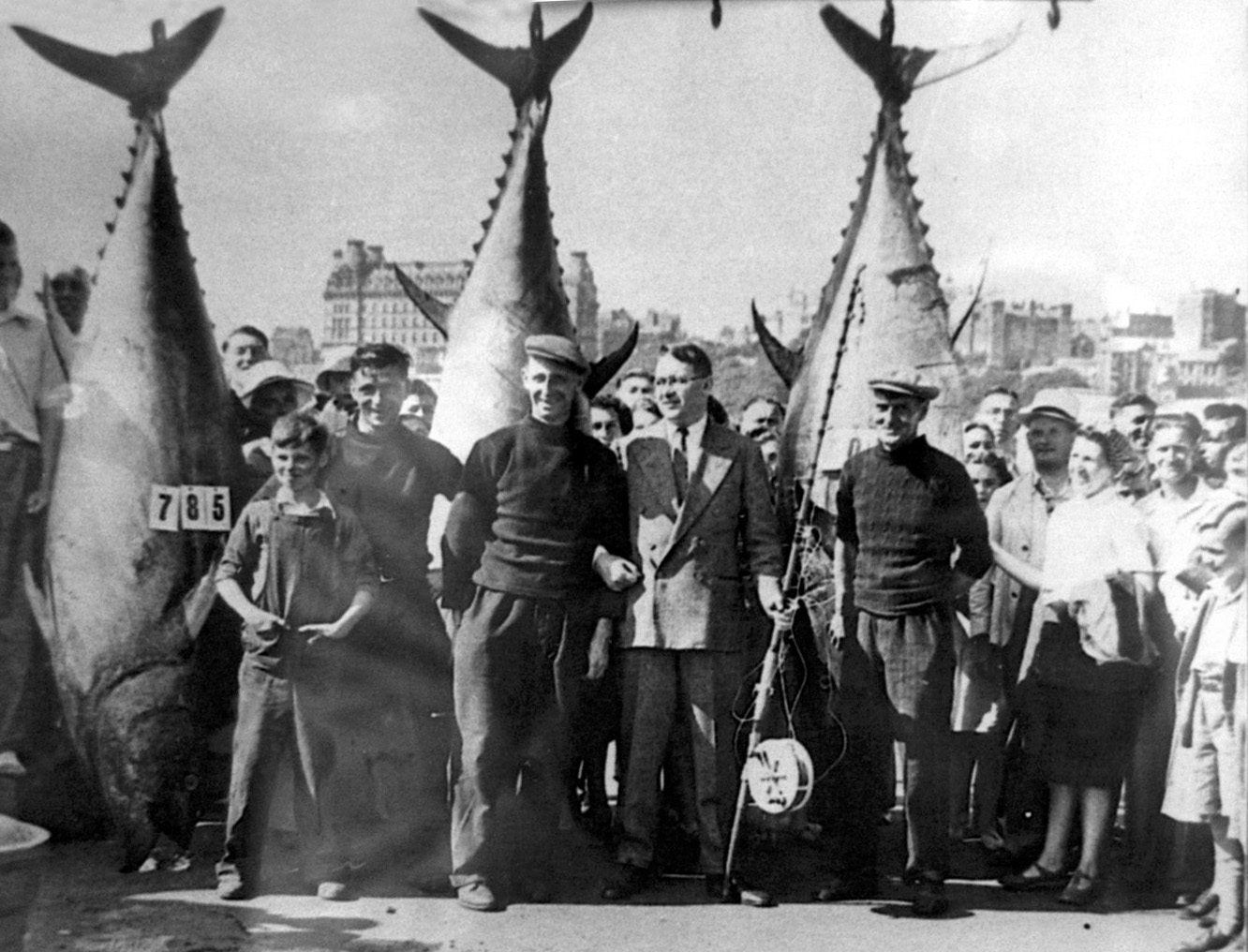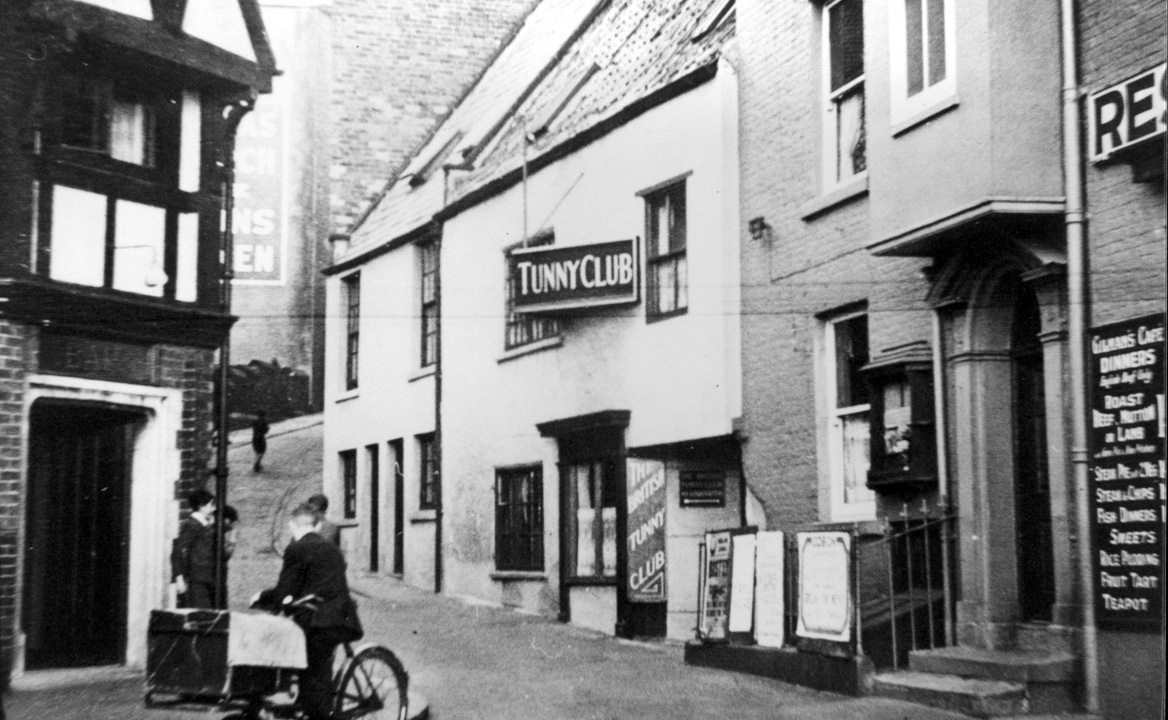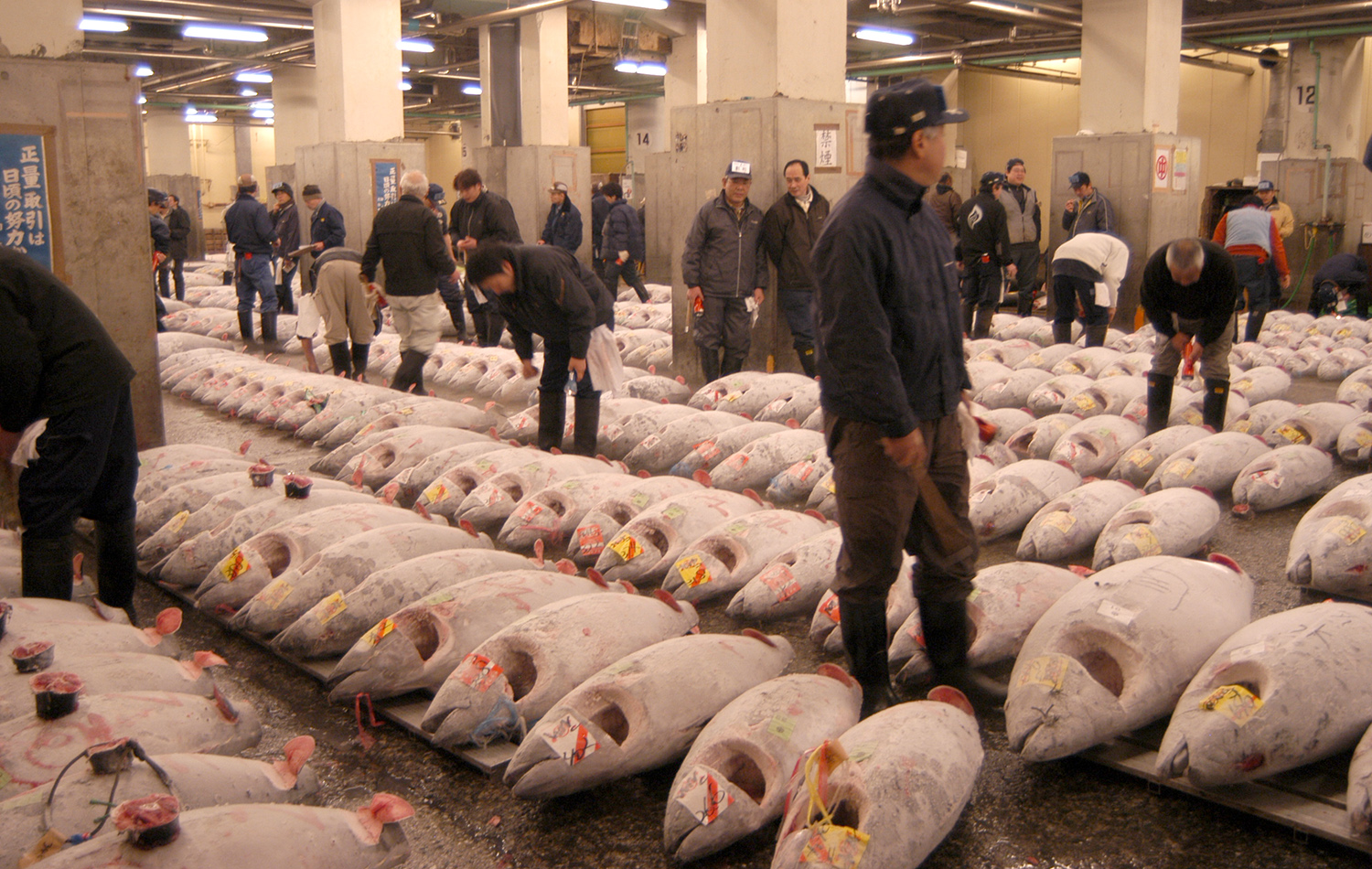 Eighty years ago, tuna fishing was extremely popular in Scarborough - but only with the wealthy.
Adventurers, aristocrats, military officers, socialites and film stars flocked to the town, drawn by its growing reputation for big-game fishing.
American actors including John Wayne and Errol Flynn joined David Niven, Charles Laughton and other home-grown stars in their pursuit of the enormous tunny, as it was known then.
Magazines published sensational stories about the well-heeled visitors, who travelled from London on special trains. They included Lady Broughton, who enjoyed killing large animals in Africa and slept in a tent on the deck of her yacht because she didn't want to go below; newspaper proprietor Lord Astor; aviation pioneer and yachtsman Tommy Sopwith; and aristocratic politicians Lords Crathorne, Moyne and Egerton.
Egerton is reputed to have caught two whoppers, weighing 647 and 691 pounds, together on a single line.
Baron Henri de Rothschild visited in his 1,000-ton yacht Eros but preferred dab to tuna.
Gloucestershire's chief constable, William Henn, hooked a 707-pound tuna which towed him and his coble four miles.
The wealthier tourists included Lady Annie Yule, "said to be the richest heiress in the empire". She arrived with her daughter on their 1,574-ton luxury steam yacht Nahlin, which had 12 bathrooms and a gym. It's now owned by Sir James Dyson, who is probably richer, with £7.8 billion.
The Atlantic bluefin tuna (Thunnus thynnus) is a large and powerful fish, arguably the strongest in the world. Its top speed is about 45mph.
It was relatively common in the North Sea 80 years ago. The fish congregated near commercial drifters tracking the migrating shoals of herring along the coast, or near steam trawlers hauling their catches.
It isn't known for sure how long they had been around, although fishermen said they hadn't seen them before the first world war.
However, studies commissioned by a member of the wealthy, aristocratic Peel family suggested that seasonal tuna migration into the North Sea may have been going on before then.
Sir Edward Peel let marine biologist Frederick Russell use his large steam yacht St George, with a Sudanese crew, to investigate tuna movements in 1933.
In the same year, Peel became the first president of the British Tunny Club, described as a 'gentlemen's club' and based in Scarborough.
Also in 1933, the record for the biggest ever fish caught on a rod in British waters was set by an angler fishing out of Scarborough and still stands.
It weighed 851 pounds and was caught 50 miles offshore by Lorenzo - Laurie - Mitchell-Henry. He is credited with introducing big-game fishing in 1930, when he became the first person to land a tuna with rod and line. It weighed 560 pounds.
In 1949, Lincolnshire farmer Jack Lewis caught a tuna which appeared to beat Mitchell-Henry's record by a whisker - one pound. But Mitchell-Henry objected, claiming that the rope used to weigh the fish was wet and therefore heavier than it should have been. The objection was sustained.
Lewis's colossus, preserved and mounted, was a popular exhibit at Woodend until it was changed from a natural history museum into a creative industry centre in 2006/07.
In 1932, on the Dick Whittington trawler, Harold Hardy of Cloughton Hall battled with a 16ft tuna for over seven hours until his line snapped. Four observers described the struggle as "the greatest fight they had ever seen in their lives".
Throughout the 1930s, huge tuna weighing over 700 pounds were regularly caught off Scarborough. The vanquished leviathans were weighed and displayed on the pier, watched by crowds of awestruck spectators.
Anglers used long rods, standing 6ft 6in and made of hickory, bamboo, lancewood and greenheart. The bait, impaled on five-inch hooks, was mackerel and herring.
They fished out of small boats such as cobles, which were towed to the fishing grounds by a large yacht. The fishing season was mostly in August and September.
A women's world tuna challenge cup was held in Scarborough for many years. The record for the heaviest tuna caught by a woman in Britain was set in 1947. Dr Bidi Evans, fishing from her father's yacht, caught a 714-pound fish.
But by then the tuna's presence in large shoals in the North Sea was drawing to an end, owing to the depletion of its food supply at the hands of the herring and mackerel fishing industry.
Vessel owner and former skipper Fred Normandale says the last tuna were landed in Scarborough in either 1953 or 1954. "Though herring were still being landed here into the 1970s by the herring drifters. The tunny fishers followed the drifters to look for fish. I think tunny were targeted by the Danes post-war.
"I saw two tunny on the surface about 10 miles north-east of Scarborough in the late 70s", Fred recalls. "I didn't know what they were 'til I came ashore and looked at photos of tunny".
In 2000, pensioner and fishing novice Alan Glanville, 76, caught two huge tuna, weighing in at 529 and 353 pounds, off the north-west coast of Ireland.
Today, bluefin tuna are so valuable that Japanese buyers pay £50,000 or more for one fish.