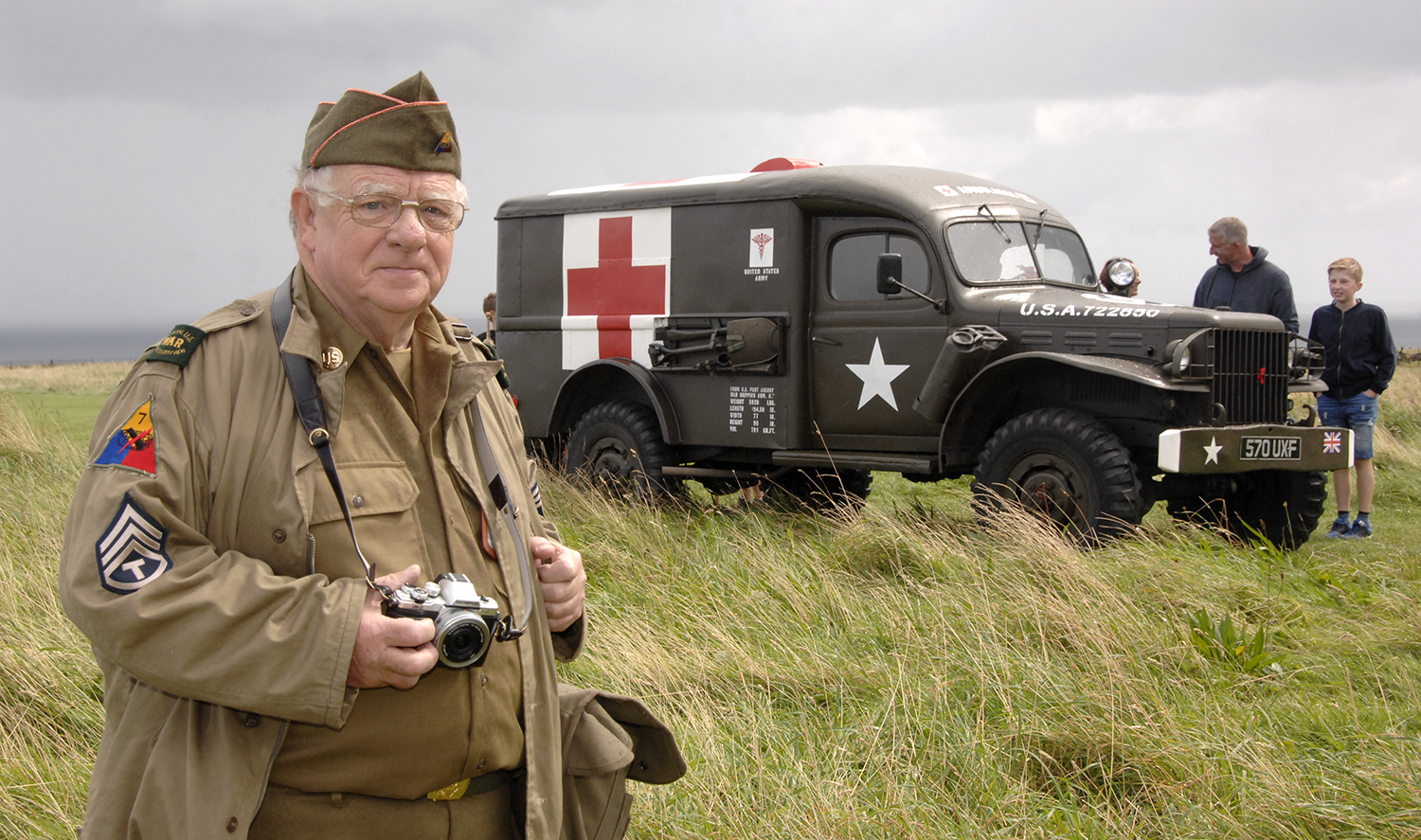 Words and photos by Dave Barry
The dramatic story of the world wars and their impact on Scarborough was vividly told at an event which drew thousands of visitors.
Over two days, explosives were detonated and war-time experiences recreated as performers portrayed tumultuous periods in British history.
An arena was cordoned off to show how WW2 commandos and combat engineers made things go bang in the night, using grenades, firebombs, bazookas and dynamite.
Visitors learnt about Britain's airborne forces, the part played by unsung D-Day heroes, break-outs from prisoner-of-war camps, forged documents, secret hiding places and the daring commando mission to kidnap a German general on the eve of D-Day.
An interactive play told tales of evacuations, air-raid patrol men, prime ministers, conscription and entertaining the masses with ENSA - the Entertainments National Service Association.
Youngsters volunteered for duty, trained for a rifle drill and got combat-fit on an assault course.
Among the participants was Winston Churchill impersonator Ken Elbourne of Irton, who often appears at Pickering's annual war weekend on behalf of Scarborough Amateur Radio Society.
Robbie McKennan, an RNLI education volunteer, dressed as a member of the 165th signal photographic company of the US army.
The Honeybirds band performed outside the former master gunner's house.
In WW1 displays, visitors watched stretcher bearers at work, learnt about medics and had a go at bandaging a casualty.
They learnt about aerial combat and how Germany's greatest air ace, the Red Baron, met his fate above the trenches.
They were told stories of how a naval diver recovered vital code books from German U-boats sunk off the Yorkshire coast.
Inevitably, a section was devoted to the bombardment of Scarborough in 1914.
Early in the first world war, the imperial German fleet launched a surprise attack on England's north-east coast.
Out of the mist, one December morning, the menacing shapes of German battle cruisers emerged close to Scarborough.
At first, locals assumed they were Royal Navy ships, until the gun turrets turned towards the town and opened fire.
After 250 years of relative peace, the castle was once again thrust into the front line, when over 1,000 high-explosive shells were fired during a raid which also bombarded Whitby and Hartlepool, further up the coast.
British public opinion was outraged and the cry of Remember Scarborough was central to the military recruitment campaign that followed.