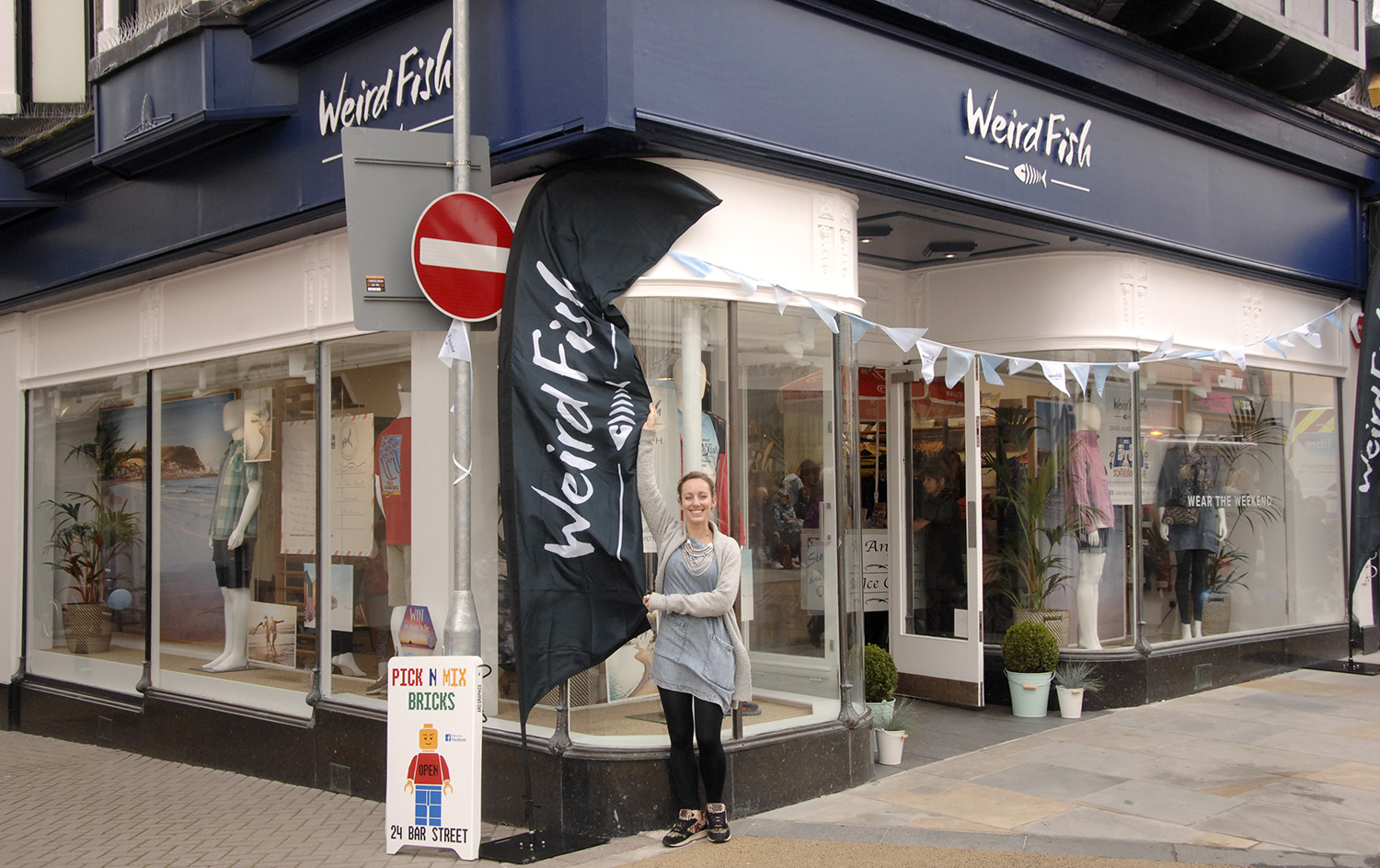 Words and photos by Dave Barry
Weird Fish has opened its 14th store in Scarborough.
The Cheltenham-based clothing company's new shop is in a ground-floor unit previously occupied by Costa, on the corner of Westborough and Bar Street.
At the opening, artist Julia Gash painted a large mural featuring many of the nice things that epitomise the town.
A similar design adorns a tote bag which was given away to customers, along with cones of Angie's Ice Cream, served by Angie Mason.
Children were invited to make suggestions for the mural. For example, Amelia Bromham, 6, of Crossgates, suggested the castle.
Weird Fish has been selling the tote bags in its Weymouth, Newquay, Truro and York stores.
PR person Naomi Hill said: "Weird Fish has kept true to its laid-back, coastal-inspired roots in a new store design, while giving it a fresh but familiar twist. With nods to a fun nautical theme, tranquil colours and elements of greenery, Weird Fish has striven to bring the outdoors indoors in this new store concept".
MD John Stockton said: "We have worked hard to bring our new store vision to life. It is a real move on for us and we are delighted to have opened it in the fantastic seaside town of Scarborough".
The clothing range is the brainchild of Doug Tilling, who decided to create a line of T-shirts while hiking along the Cornish coast in 1993.
Seven years ago, the company underwent a management buyout which was supported by £8m in funding from Piper Private Equity.
Mr Tilling sold the business to Mr Stockton, who joined the brand from surfing clothes range Animal in 2008. Mr Stockton's new management team agreed a £5.5m asset-based finance facility with KBC Business Capital.