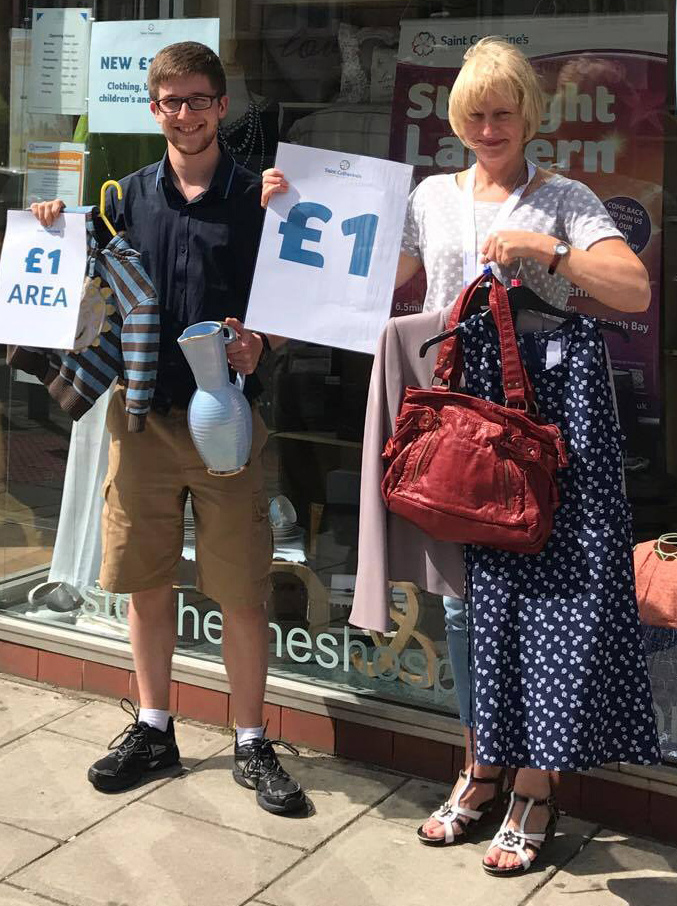 by Dave Barry
Saint Catherine's Starlight Walk is celebrating its 10th anniversary with an invitation for everyone to join in.
This year's nocturnal walk will be on Saturday 16 September.
It will begin at 9pm at the hospice at the top of Throxenby Lane, Newby, following a 6.5-mile route around Scarborough's north and south bays.
As usual, walkers will stop at the Harbour Bar, which has always supported the event.
This year, walkers will be given a lantern which can be decorated and dedicated to a loved one. The lanterns will be placed within the hospice grounds before the walk begins.
Walkers will be given another lantern to light the way.
It costs £14 for adults £5 for children to take part. Walkers can register online or pick up a form at a hospice shop.
* Tom Brickman, 23, has raised £11,000 for Saint Catherine's by running nine marathons in as many days in memory of his granddad Brian Brickman, who died at the hospice in 2015.
Tom was inspired by Eddie Izzard's 28-marathon challenge.
He ran 229 miles from Guildford, at the home his granddad built many years ago, to the last place he called home, in Hutton Buscel.
* Rosewood Dental Clinic has raised £856 for Saint Catherine's with a cake sale and raffle.
The raffle was drawn by the manager of the hospice's Ramshill shop, Sarah Bayes.
Afterwards, a few cupcakes were dropped off at the hospice for staff and patients.
* A £1 section has been introduced at Saint Catherine's Falsgrave shop.
It features clothes for men, women and children, bric-a-brac and accessories.
Shop manager Jo Major says it has proved a hit with customers. "It is great that we can offer so much great stock at such a bargain price. The stock is updated on a regular basis so there is always something new for customers to take a look at''.
* The King and Cask pub in North Marine Road has an Elvis music and movie night and a rock 'n' roll quiz in aid of the hospice every Tuesday evening.
* Saint Catherine's is looking for entertainers to perform at its day hospice, which provides services to out-patients every Wednesday, Thursday and Friday.
"We would love to hear from speakers, story-tellers, historians, hobbyists, magicians and musicians", says organiser Pamela Szymanski.
Anyone interested should ring 351421 and leave a message for Pamela.
* Four pals who climbed the highest peaks of England, Scotland and Wales in 24 hours raised £2,142 for St Catherine's.
Jake Sands, Josh Sands, Ben Brewins and Ryan McDowell trained hard to reach peak fitness before scaling Ben Nevis, Scafell Pike and Snowdon.
They walked 22 miles, climbed 10,000ft in altitude and drove over 1,000 miles.
Jake and Josh did it in memory of their mum, Jane Wright, and uncle, Jim Wright, both of whom received hospice care at the end of their lives.
* The hospice's Filey shop has been refurbished. Manager Linda Moore and her team of volunteers put on a spread of tea and cake at a reopening ceremony. It was attended by the town's mayor and mayoress, Richard and Jackie Walker, the hospice's area retail manager Matthew Wood and hospice trustees Diane Flint and John Stevenson.