Cheeky Chicken Cottage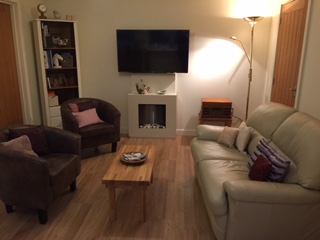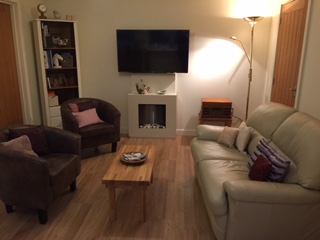 Cheeky Chicken Cottage
Come sit back, relax and take a break at Cheeky Chicken Cottage. The cottage, located in the quiet and rural farming village of Huby which is 6 miles North of York and 3 miles from the lovely market town of Easingwold.
T: 01347 811202 | M: 07525 824152
A: Huby, York.
Cheeky Chicken Cottage – You're gonna love it!!
 
About Cheeky Chicken Cottage
_
Cheeky Chicken Cottage is located in the quiet and rural farming village of Huby which is 6 miles North of York and 3 miles from the lovely market town of Easingwold. The Mended Drum pub is approx. half a mile away in the village and is great for food and meeting the friendly locals, it is also doggy and wellington boot friendly!
Within easy reach are the North Yorkshire Moors and Yorkshire Dales, plus the popular East Coast which boasts such favourites as Whitby, Scarborough, Filey, Flamborough and Hornsea.
The Huby area is popular for cyclists and walkers, with many bridle paths, public foot paths, woods, lakes and trails for you to visit. Huby is also on a bus route.
Tracy and Gary the owners know that you will wish to travel around the area, so they have supplied you with a small library of books and visitor guides detailing local information and 'out and about' ideas. Of course you will have free wifi throughout the property should you wish to do your own research!
The new build cottage is nestled in the gardens of the owner's home,' Inglenook House' which is a working small holding. Popular with families with young children, visitors can view pets ranging from chickens, to donkeys and horses. Dogs on a lead at all times are welcome. (We even supply your dog with a bed and treats!)
The cottage is luxuriously appointed to sleep four, it is on one level and boasts two bedrooms, one with an antique style brushed brass double bed and a second bedroom with 2'6" twin beds. We can also supply cot and high chair.
The bright open plan living area contains kitchenette with fridge freezer, stove and cooker, microwave, toaster, sandwich maker, kettle etc. Of course your welcome gift will involve freshly laid eggs from our resident ladies, Chicken Tikka, Chicken Korma, Nando and Piri Piri!
(If you have young children, perhaps they will help us to locate the eggs, the chickens quite often lay them in strange places to hide them from us!)
Towels and bed linen are all supplied along with a super range of glasses, champagne flutes and chicken themed dinner service.
Other goodies to increase your enjoyment include hairdryer, straighteners, iron, toiletries, survival box etc!
The property also has a dinette, three piece suite, shower room/toilet, smart TV, dvd player, radio and a good old fashioned record player!
We have also supplied you with a selection of games, books and dvd's and vinyls - you lucky people!
Outside you have free parking, a private garden decked area which offers you a covered hot tub, awned dining area with bistro furniture, patio heater ,BBQ, hammock and covered secure bike storage. Guests are also able to enjoy the outer lawned garden areas if they wish.
Tracy and Gary know the area really well, will be on hand to help with guidance and advice about the area, and they and their family look forward to welcoming you to Yorkshire.
✔ BBQ
✔ Bistro Dining Set
✔ Central Heating
✔ Cooker
✔ Dog Friendly
✔ Dining Seats
✔ Dishwasher
✔ Double Beds
✔ DVD Player
✔ Electric Fireplace
✔ Freezer
✔ Grill
✔ Highchair
✔ Hairdryer / Straighteners
✔ Hot Tub
✔ Internet Access
✔ Ironing Board
✔ Kettle
✔ Linens Provided
✔ Living Room Seats
✔ Microwave
✔ Patio Heater
✔ Parking
✔ Private Garden
✔ Rural Location
✔ Refrigerator
✔ Sandwich/Waffel/Panini Grill
✔ Satellite TV
✔ Smart TV
✔ Single Beds
✔ Suitable for Children Under 5
✔ Toaster
✔ Towels Provided
✔ TV
✔ Wi-Fi
Come wind down and relax at Cheeky Chicken Cottage!
_
For enquiries or to book your stay with us contact Tracy on 01347 811202 or mobile 07525 824152